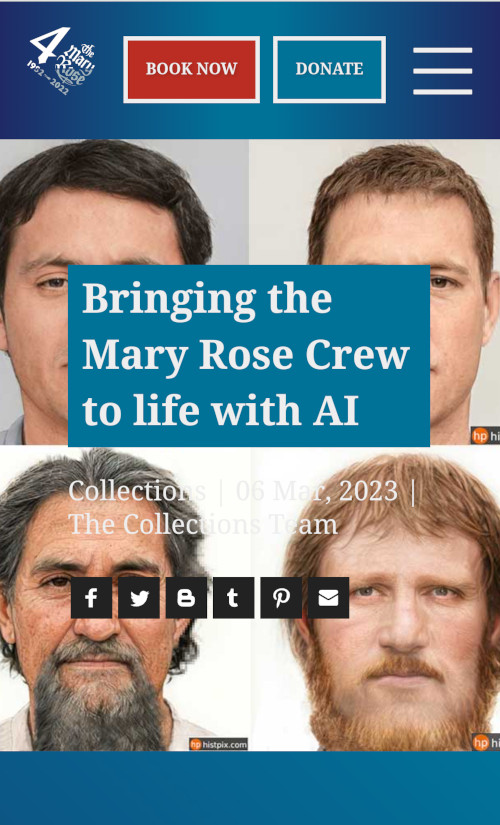 Mary Rose Crew
1510-1545
The Mary Rose was a Tudor warship and flag ship of Henry VIII's navy. Said to be his favourite, it's 35 year lifespan almost exactly matched Henry's reign. It sank during the Battle of the Solent against the French and contemporary accounts and later estimates suggest that there were no more than 35 survivors from a total of 500 men on board.
Ongoing forensic and other investigations by the Mary Rose Trust on skeletons and related artifacts recovered during the raising of the Mary Rose continue to uncover more detail about the individual crew members.
https://maryrose.org/blog/collections/the-collections-team/bringing-the-mary-rose-crew-to-life-with-ai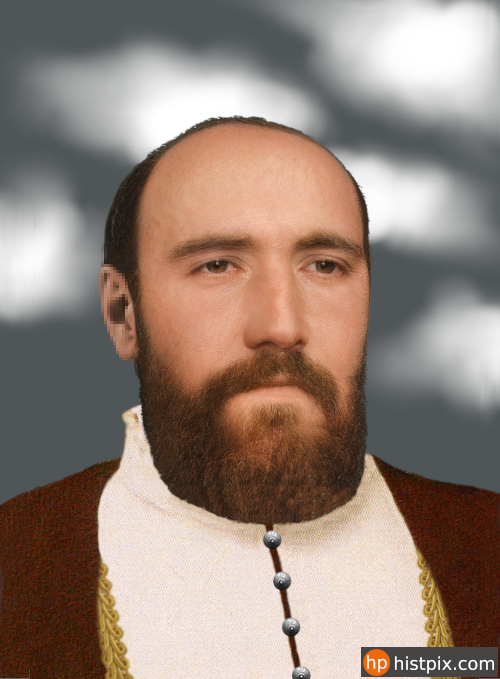 George Carew
c.1504-1545
Vice-Admiral, Sir George Carew
A soldier by trade and appointed Vice-Admiral of the Fleet and given command of the Mary Rose only the night before she sank at the Battle of the Solent.